2018 HOGROCK River Rally
RR1 Box 247A
Cave In Rock, IL 62919
1-866-HOG-ROCK
BANDS
NAKED KARATE GIRLS
BIG GUN
KA-POW (out of St Louis area)
JUDGE PARKER (out of Arkansas).
NUMBER 9 BLACKTOPS
BAD EXAMPLE
ORRY KRAW
JOECEPHUS
RHINO JONES
& the Weapons of Mass Dysfunction
DIRTY BOMBSHELL
DOM WIER
ENTERTAINMENT
HOLLYWOOD KNOCKOUTS
STRICTLY NSANE PRO WRESTLING
TOMMY THE FIRE GUY    (fire performer)
PUMP UP THE VOLUME DJ BEDWELL
THINGS TO DO
Clothing Optional Swimming Hole
(No lifeguard on duty, swim at your own risk)
Abate IL sponsored games
(Motorcycle skilled field events)
Helicopter Rides
(behind the Hangout stage)
Topless School Bus Rides
(it's big, it's pink and you can ride topless!)
Entry Fees    Gates officially open Thursday June 14th 2018 at 8am. Armbands are $50 for weekend (Thursday-Sunday)
EARLY BIRD CAMPING SPECIAL Gates will open Wednesday, June 13 2018 at 8am for Early Bird Camping. You will be assessed an extra $10 to come in on Wednesday. Gates close at 11pm Wednesday night and re-open Thursday morning at 8 am. Support Vehicle pricing will remain the same for all days.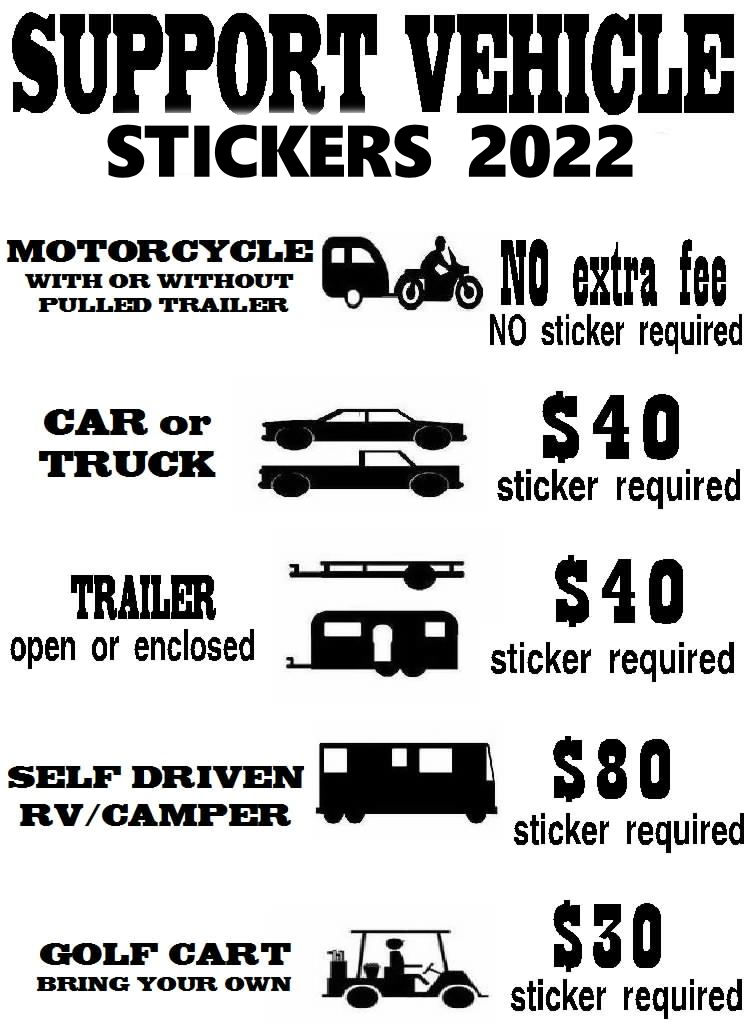 We do not rent Golf Carts, but Cunningham Golf Carts will rent and deliver to Hogrock for you. Contact Betty (270) 395-4312 for more info.
* Golf Carts welcome but are required to :
– Adhere required sticker
– Stay on roadways
– Park only in designated areas i.e. Main Stage Areas, Beach Area
– Not Speed
– Have headlights and rear reflectors for night travel.
– Give right away to Pedestrians and Motorcycles.
**Violaters will be asked to park golf cart for remainder of party**
RV Hookups
At this time, any remaining RV sites with electric and water will be sold on a first come basis at party in June.
Just FYI….spaces with electric and water are $250 for June party. Electric is 30 amp at 110v. Water spigot may be shared, so hose Y is recommended. No sewer at site. Two Dump Stations Available or can be pumped by Porta Potty Vendor during party for an extra charge.
Remember, there is plenty of room for RV's without electrical and water and plenty of tent camping. An RV water fill up station available in the campgrounds. Generators welcome, but please be considerate of your neighbor. These spots do not need to be reserved.